Are you looking to elevate your business and make your products stand out in a crowded market?
In today's competitive business landscape, making an impact is more challenging than ever. With countless products vying for customers' attention, it's essential to have eye-catching packaging that catches the eye. 
But how can you make your products stand out on the shelves?
One effective way is by using unique labels and stickers which Chun Yang Special Print is a perfect destination in Taiwan with top-notch services and a reputation for quality. 
In this article, we will introduce our products and services.
Let's get started!
A Little Background of Chun Yang Special Print
We are a printing factory in Taipei, Taiwan that was founded in 1985 and is famous for providing label/sticker printing services worldwide. We have advanced label presses and is committed to printing with passion, integrity, and expertise. We can provide high-quality labels for all types of business labeling needs.

We knows how important label and sticker printing is for different markets. and use various printing methods like screen, digital, full rotary, and more. We aim to offer clients a comprehensive solution, giving them more than just a label. 
Let's move toward the products.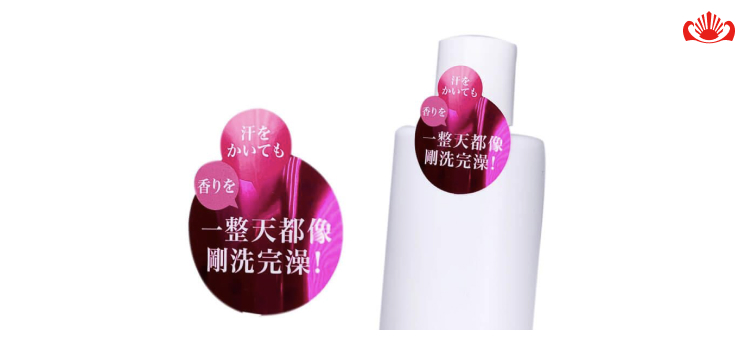 Promotional labels are a cost-effective and versatile way to market your products. You can customize them in various colors, shapes, and sizes. You can also use promotional labels to highlight the unique features of your product.
Besides our marketing benefits, promotional labels are easy to apply and remove. You can order small quantities and use them for temporary promotions or campaigns.
Application and Uses:
Food and beverage packaging to highlight health benefits.

Beauty and personal care products to highlight the ingredients.

Electronic devices to emphasize functions or new features.

Clothing and fashion products to showcase design or materials.

Gift items to add a customized touch.
Video: Promotional label sticker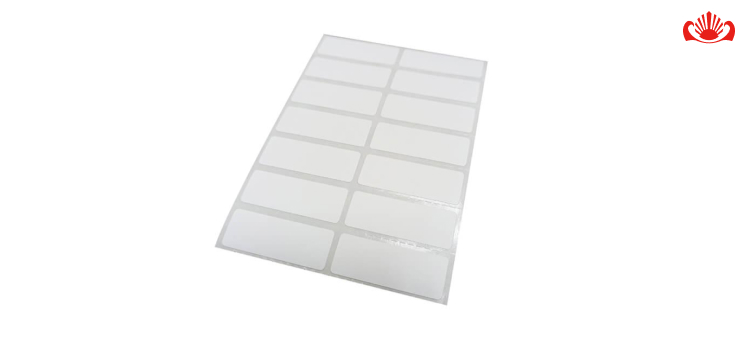 Ready-to-Print Tags are an essential part of successful branding and marketing. We are designed to be customizable, with size, color, adhesive, and design options. You can create a tag that matches your product or brand image.
One of the best things about ready-to-print tags is our high level of temperature resistance. This quality makes them best for products exposed to direct heat, such as food and beverages.
Application and Uses:
Print barcodes on ready-to-print tags for inventory management.

Print lists of ingredients on tags and attach them to food products.

Use to label boxes or cartons for easy identification and tracking.

Use to mention handling instructions such as "Fragile" or "This side up" on boxes.
Video: Ready to print tag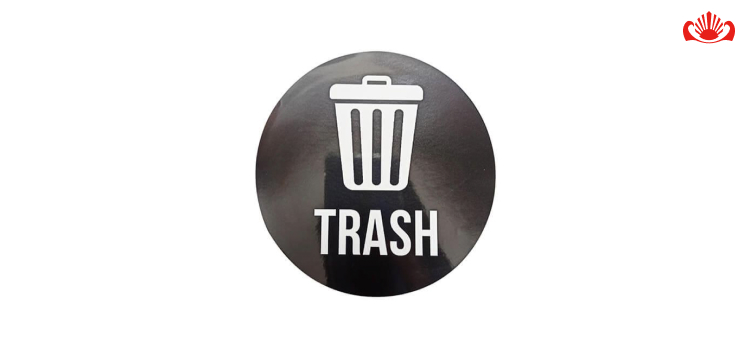 Warning labels are designed to convey an important message. We are designed to ensure that users use the products safely and correctly. You can create them in different forms, from simple text to graphics.
One of the key benefits of a warning label is that you can concisely convey the message. We can also help prevent accidents and injuries.
Application and Uses:
Recycle label to indicate that the products can be recycled.

Fragile reminder to indicate that the product should be handled with care.

Weight reminder labels to indicate the weight of a product or package.

Logistics direction labels to indicate the direction in which a product should be handled or stored.
Video: Warning sticker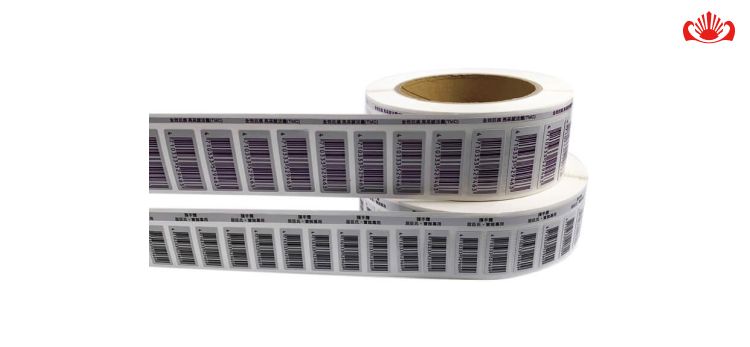 BarCode / Serial Number labels are essential to identifying and tracking the product. You can customize these labels in various sizes according to your product need. Chun Yang offers high-quality printing technology that produces crisp, clear barcodes. 
You can add the serial number to your labels to add an extra layer of security and tracking. Whether you need to track the inventory or ensure the authenticity of your product, these labels are the best solution.
Application and Uses:
Inventory management for products in warehouses and retail stores.

Use by the logistics companies to track the package.

Warranty and services tracking.

Authentication for high-value or sensitive products.
Video: Barcode sticker
Tamper-proof labels are designed to be difficult to remove. These labels are an effective way to prevent unauthorized access. If someone attempts to remove the label, it will be damaged, making it evident that tampering has occurred. Using these labels, you can safeguard your products and protect your customers.
Application and Uses:
On medical devices to protect the integrity of medication.

On food and beverages to protect the quality of food.

On electronics and luxury goods to prevent unauthorized access.

On government documents such as passports and ID cards to prevent fraud.
Video: Tamper-proof sticker/ Eggshell stickers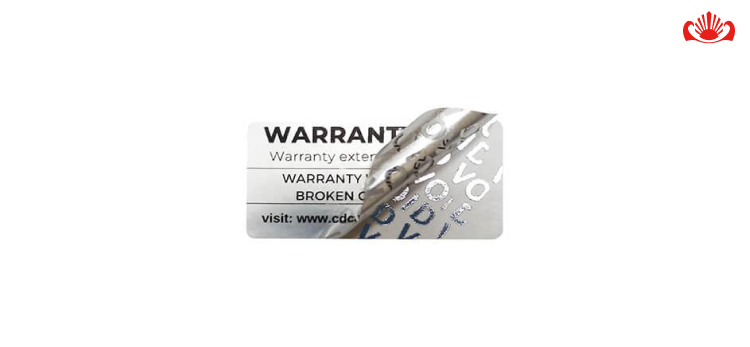 VOID labels are a powerful tool to protect the security of packages. We are designed so that if someone tries to remove the label, it will provide clear evidence. Once the sticker is removed, these labels will leave a VOID text mark indicating someone removed it. And the sticker is non-reusable. You can use these labels in situations where you want to protect your package from tampering.
Application and Uses:
On medical devices to ensure that patients receive safe treatment.

On luxury and high-value products to prevent unauthorized access.

On food and beverages to ensure that the packaging is unopened.

To protect cargo and packages in logistics.
Video: https://www.youtube.com/watch?v=r–dKaaqGj8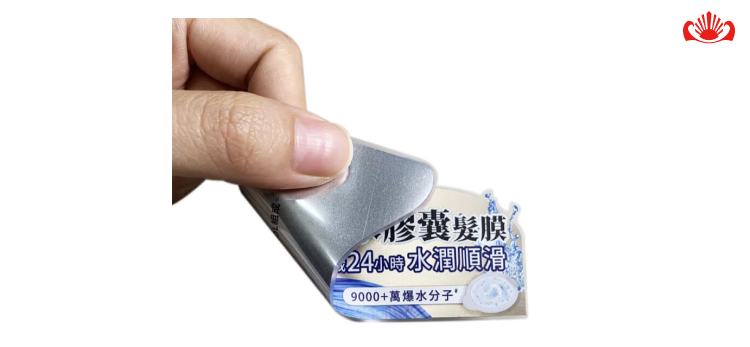 Cold foil stickers use innovative technology to create a hot foil stamp effect. You can customize these stickers by selecting the shape, size, and color of your choice. These stickers are eye-catching, with a metallic luster that makes your product stand out. 
The cold foil stickers are cost-effective. You can get the same texture as a hot foil stamp without compromising the quality. The other good thing about cold foil stickers is our sustainability. We resist fading, ensuring that We stay on your product for long periods.
Application and Uses:
Food and beverage packaging to highlight the health benefits.

Cosmetic products to add a touch of luxury and elegance.

Medical products to communicate a sense of quality and trust.

Promotional materials such as business/invitation cards to make a lasting impression.
Video: Finding cold foil promotional label sticker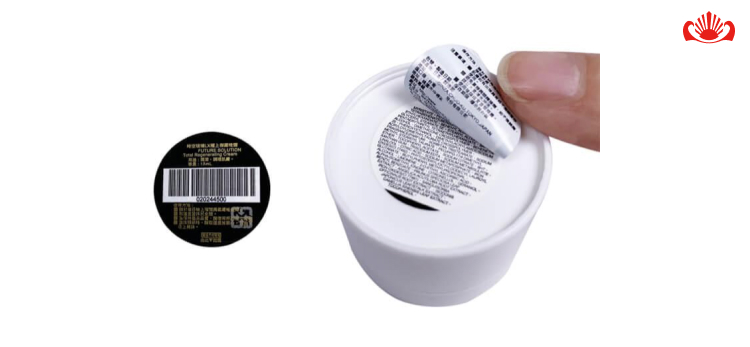 Sandwich labels are also known as double-layer or double-sided stickers. These labels are designed to provide ample space. You can write essential information related to a product. These labels contain multiple layers of materials, which you can peel back to reveal the information. The best thing about these labels is that We are reusable.
Application and Uses:
Food and beverages to add detail about cooking instructions or ingredients.

Medical products to provide dosage information and side effects.

Personal care to explain usage instructions.

Cosmetics to add detail about the suitability.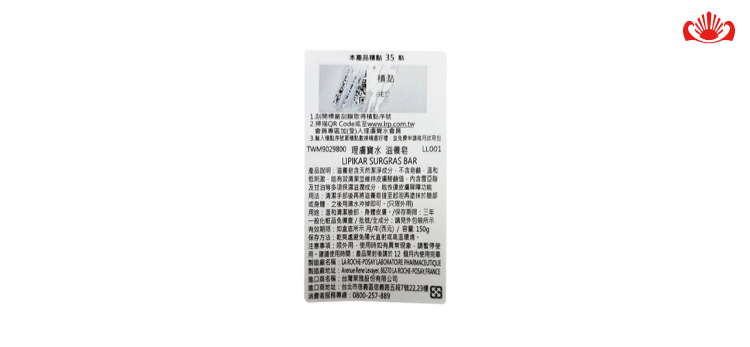 Scratch and win labels are mostly used at events. These labels are an engaging and fun way to promote the products. You can customize these labels with different designs and shapes. You can also add various security features, such as QR codes and serial numbers, to verify the winning tickets.
Application and Uses:
In Promotion and giveaways to select the winner.

As coupons to offer discounts and incentives to customers.

As QR codes to track product sales or customer engagement.
Video: Scratch and win label sticker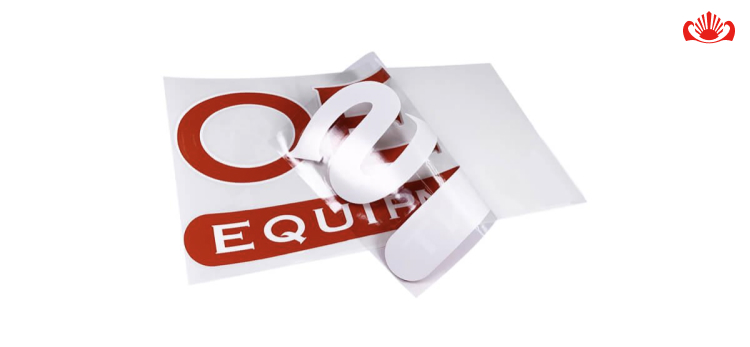 Transfer stickers are a type of adhesive sticker. We can be easily transferred to a smooth surface. Unlike regular stickers, these stickers have a transparent sheet that allows you to apply them precisely. Plus, these stickers come in saturated colors and are customizable.
Application and Uses:
To decorate walls, furniture, and accessories.

For advertising and campaigns to promote products.

For personalization, such as on laptops, smartphones, water bottles, etc.

For labeling packages and sign boards.
Video: Transfer label
Conclusion
In today's competitive market, it's necessary to have a product that catches the eye and leaves a lasting impression. That's where labels and stickers come in. Choosing the right label or sticker can elevate your product and make it stand out. With Chun Yang's high-quality and customizable printing options, you can trust that your products will be the talk of the town. So, don't settle for mediocre packaging. Choose Chun Yang, and make your products shine!